I wanted my oven to do more than just make pizza so last night I tried bread for the first time. I followed an on line Sourdough recipe which was a no kneed overnight rise. It called for 3.5 cups of bread flour, 1.5 cups of water and only 1/4 cup sourdough starter which I thought was on the small side but never baking bread before and this guy knowing his stuff i followed the instructions to a T.
Well the bread was both a success and failure. Success because I learnt my oven was to hot (260/270c 500/520f). My mix was a little on the wet side as the internal temperature of the bread was 95c/205f yet it was doughy not fluffy. I'm not sure if my mix needed more time to rise properly or not. It was also a success because I got bread that was eatable but more importantly very crispy and crunchy. I will try again soon and see if I can improve.
Here are a few pics I took.
Sorry for the crappy photos, lighting was poor.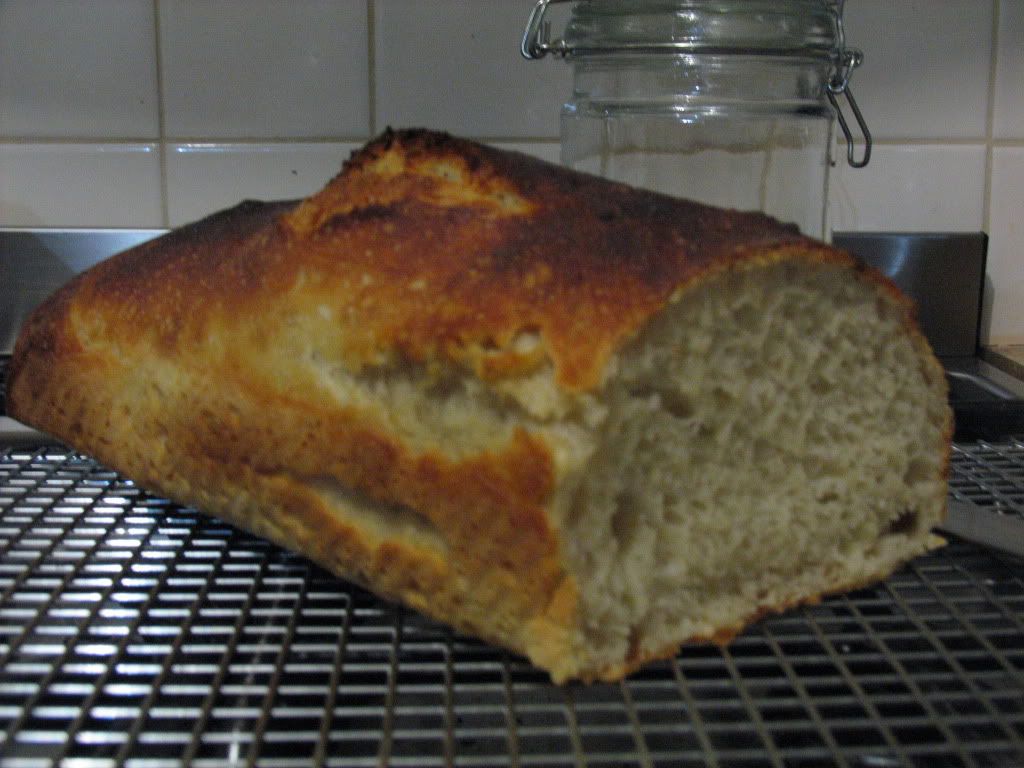 Half the bread now eaten.