Hi All,
Introducing our new 36" oven. It was a lot of work even though the dome was made of pre-cast sections. A local brickyard stocked the Superior Clay Products 36" oven bundle so I thought it would be a good way to get started.
Son, brother and me on right.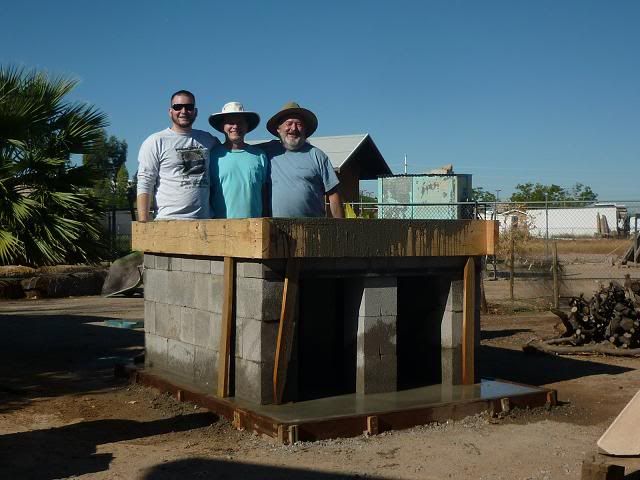 Rustic looking arch. Easy to do after a couple of brews.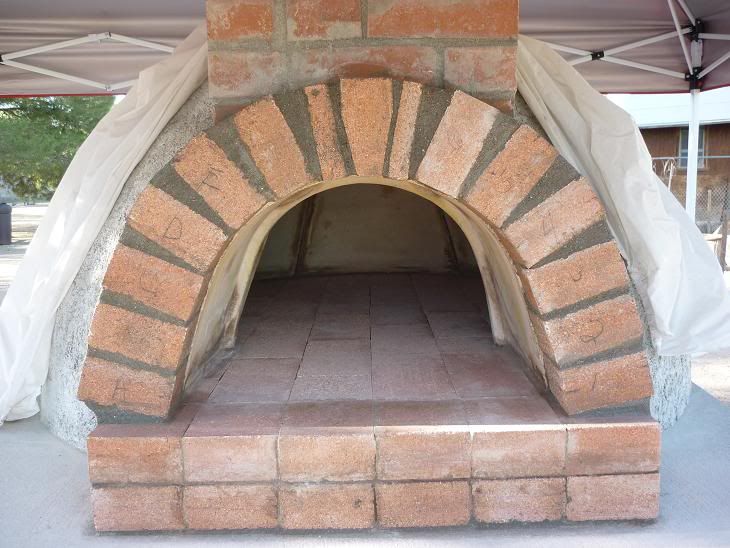 Framing was done in a couple of hours.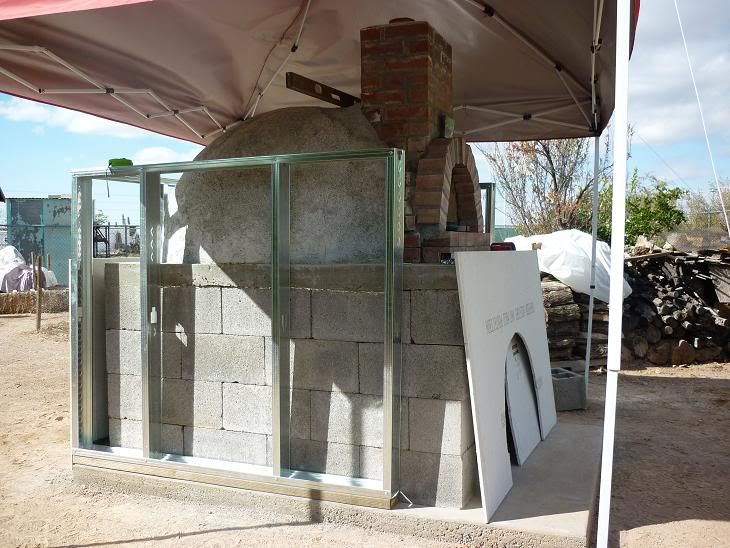 The finished product, three months in the making. I chose Valspar elastomeric masonry paint to coat the stucco, available from Lowe's. 52" diameter perlcrete insulation over the oven, then mineral wool wrapped around the dome and then 11.5 cu ft loose perlite to fill the enclosure. Home Depot had a special on tile so I bought five pieces to cover the landing area. I hope everyone that builds an oven feels the same sense of accomplishment and satisfaction that I got from this project.
Cheers,
Azpizzanut