Inspired by all the great help here, I thought I would share my new oven experience. I've been lurking here a long time, hoping to build my own oven, but eventually decided to go for the Primavera. The decision was made when we realized having an oven on our deck would be perfect for us.
Here's the before. We wanted to put it in the corner.
I removed all the decking on the corner and installed a product called TiProboard, for putting tile on your deck. It's a corrugated fiberglass you fill with concrete.
Ready for concrete: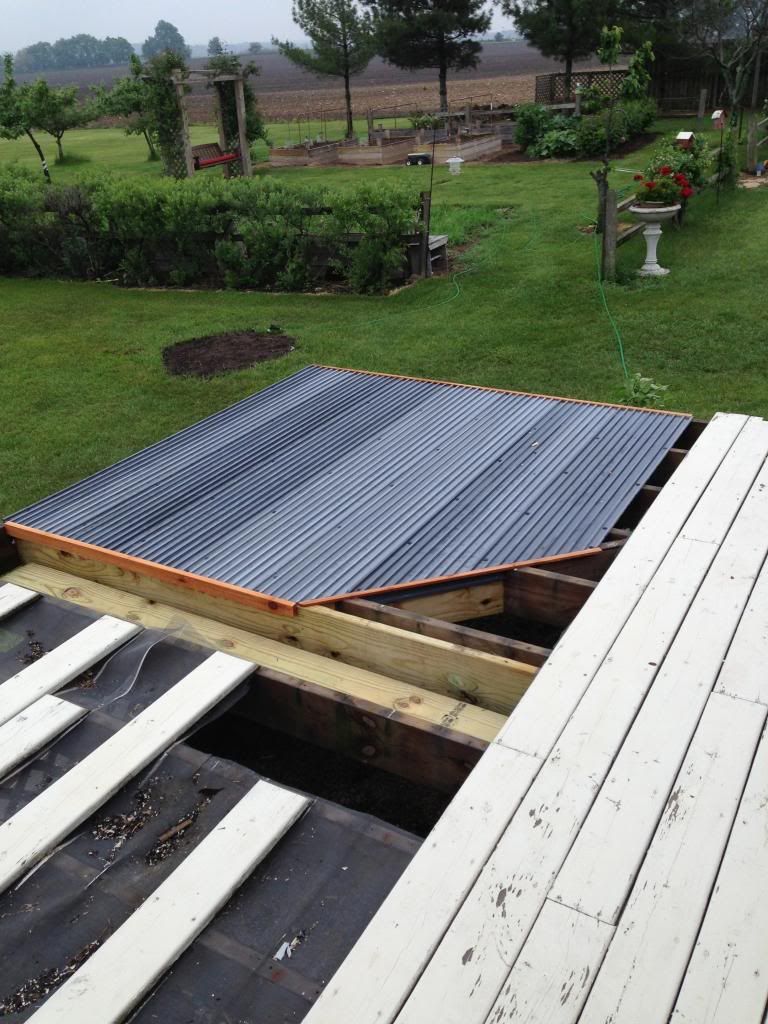 Ready for tile:
Tile guy did his thing: