Hi, some friends and I want to tackle making a clay-type oven.
A friend and I made an elevated cooking platform out of locust logs for our dutch oven cooking to minimize always having to bend over to check on the food. Here's a photo taken not long after we had built it.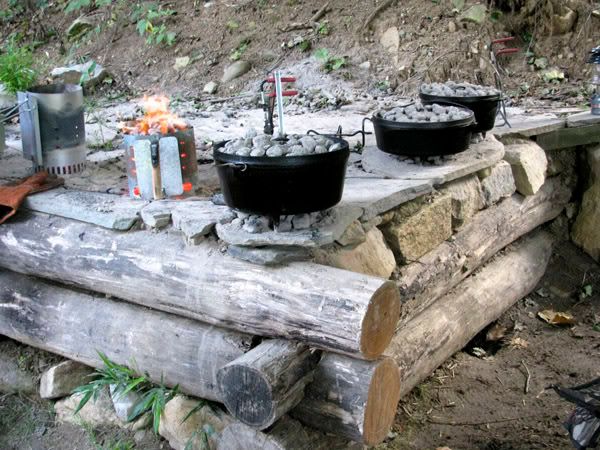 Could I do something like this for a clay oven?
There are some beautiful oven designs on this site but I'd rather not use concrete footers and cement block/bricks for the base if I don't have to.
I tried searching for info but didn't really come across anything for this question.
This thread has an oven similiar to what I'd like to try:
http://www.fornobravo.com/forum/f3/h...exas-3397.html
I thought about these types of bases:
A triangular log base.
A base that sits on 4 legs.
A base that is built into the side of a steep hillside with a log base.
A plain old 4-sided log base all made from locust logs.
Was thinking of a 32" to 36" interior dimensions for the oven.
thanks,
Allen