After watching
Nate From The Internet
, I went to Home Depot, went a little nuts, and bought a literal ton of bricks*: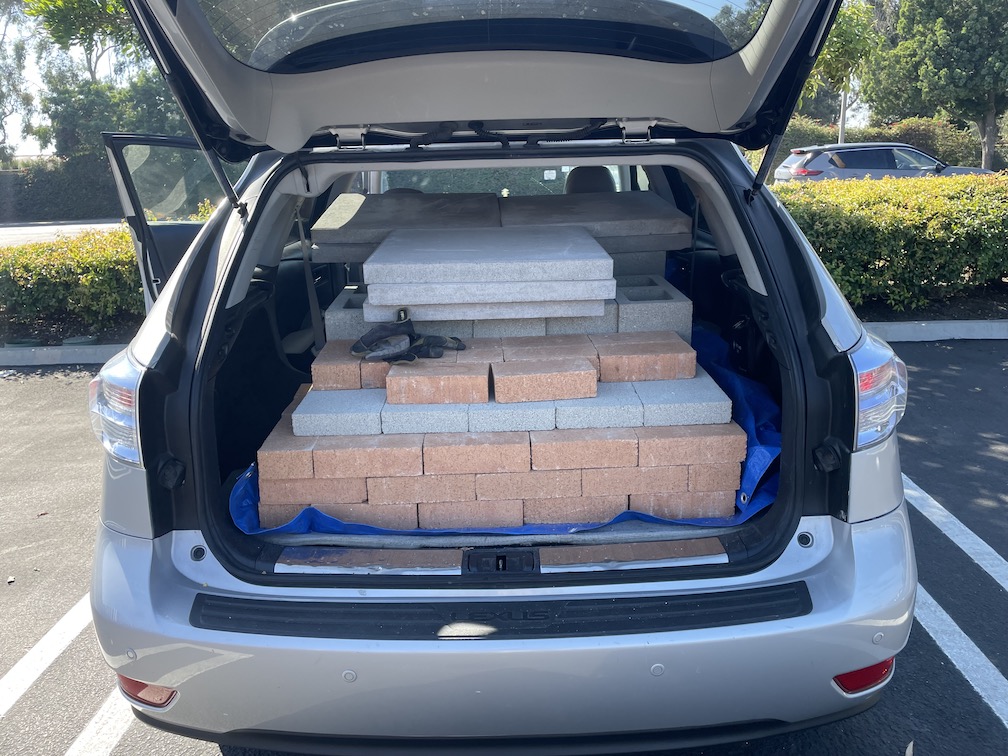 I like Nate's idea of having the firebox open to one side and the cooking area open to a different side. I'm never going to weld anything, so I bought pavers, but then I do have a angle grinder and an old mattress frame, so I thought of two designs,
one with pavers
and
one with all bricks and some angle iron
(viewable/editable in
SketchUp Free
):
The middle angle irons are facing down to minimize the gaps between bricks.
Suggestions/feedback/critiques?
* yes, I was over my vehicle's nominal payload rating by 80+%

, but I got it all home, and I never have to do it again.