I was able to pick up a 50Lb bag of the flour called Mello Judith flour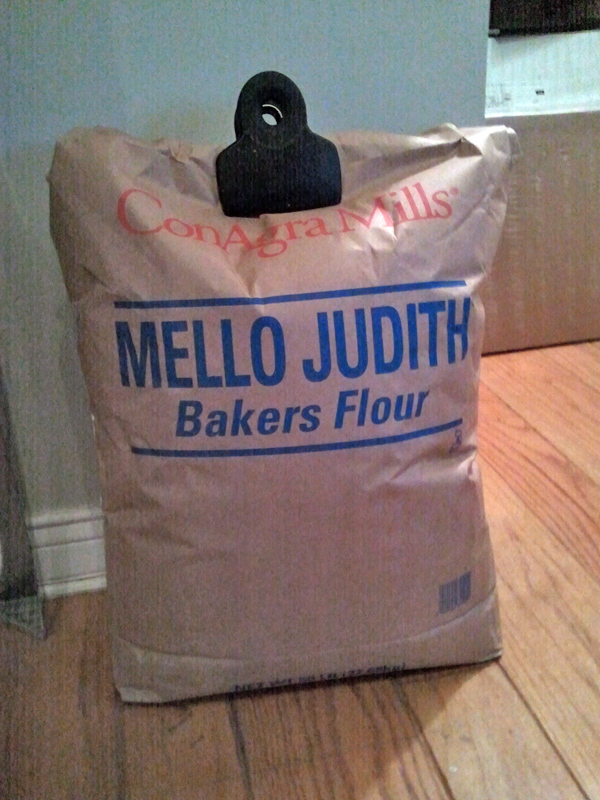 I know this is the flour used at my favorite pizza restaurant Pizza Mozza. Does anyone have any experience with this stuff? I am curious how it will compare to the Tipo OO flour I have been using. Both seem to have similar protein level around 11.8-12 % give or take.
Spec Sheet:
http://www.cooknaturally.com/support...ellojudith.pdf
FYI, 50lb bags at Restaurant Depot cost around $15.00. They even have bulk pizza boxes for cheap which I have been looking for as everyone wants to take pizza home when we have parties.
Anyone with experience with this stuff, please advise as well as any suggestions for a good air tight container for 50 LB quantities for flour. I don't want moths!