My Mother put a magnificent Le Panyol wood fired oven in her kitchen about 10 years ago and I have lusted after my own ever since.
I finally felt it was time for me to have my own indoor wood fired oven and figured I better move on it since I'm not getting any younger!
After a ton of research I felt that a Forno Bravo Casa 2G90 was by far the best bang for the buck.
The following thread will document my journey of putting a wood fired oven inside my house.
Several years back my wife and I bought our house in large part due to this sunroom. Sadly we very rarely used it and it became a catchall for everything we didn't know where else to put. Earlier this year I decided I was going to put a patio out back and put a wood fired oven outside. I was on the fence about it since I live in an area that can get a lot of snow and very cold, but hey, at least I could have wood fired pizza. Then suddenly I had an epiphany, forget the outdoor oven, let's put that sunroom to good use and turn it into a kind of pseudo Italian kitchen!! So here is my start.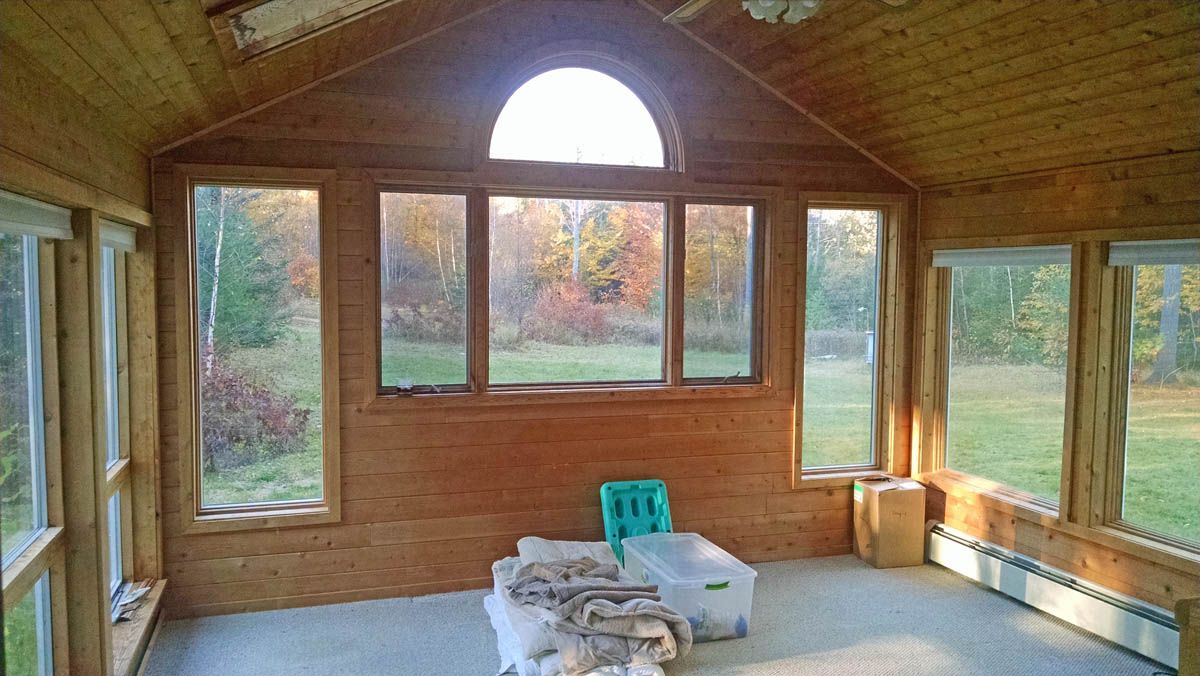 Not long after I made my decision to use this room to make some killer breads and pizzas a freight truck showed up in my driveway and unloaded this, a Casa 2G90!!! This was a really, really, BIG day for me. I now had my own wood fired oven.
After taking a load of measurements I drew up a design for a metal oven stand. Then I called a local steel shop and ordered up this mess of 2"X2" box tubing. Using my plans I tacked everything together in my garage with my MIG welder.
Then with some help I moved the oven and it associated parts from my garage out to the sunroom. Of interest in this pic is the giant steel plate that my oven stand will sit on to help spread the massive weight of the whole thing across the floor, it is leaning against the far wall behind the hearth insulation. That thing is HEAVY!