Hey Randy-
Thanks again for the compliments. I am not overly worried about the smoke to be honest. My mother's Le Panyol that is indoors doesn't put so much as a whiff of smoke into the kitchen so I am hopeful the FB oven acts the same way. If need be I can open the skylight and vent the room that way, but with any luck it won't be needed.
I was able to get a lot done this weekend, not as much as I had planned but still quite a bit.
Here I am laying the very first piece of insulation on the oven! I went for the full Tyvek suit because I found I am VERY allergic to this ceramic insulation!! Any place I came in contact with it caused me to break out really badly. So an 8 dollar suit seemed like money well spent.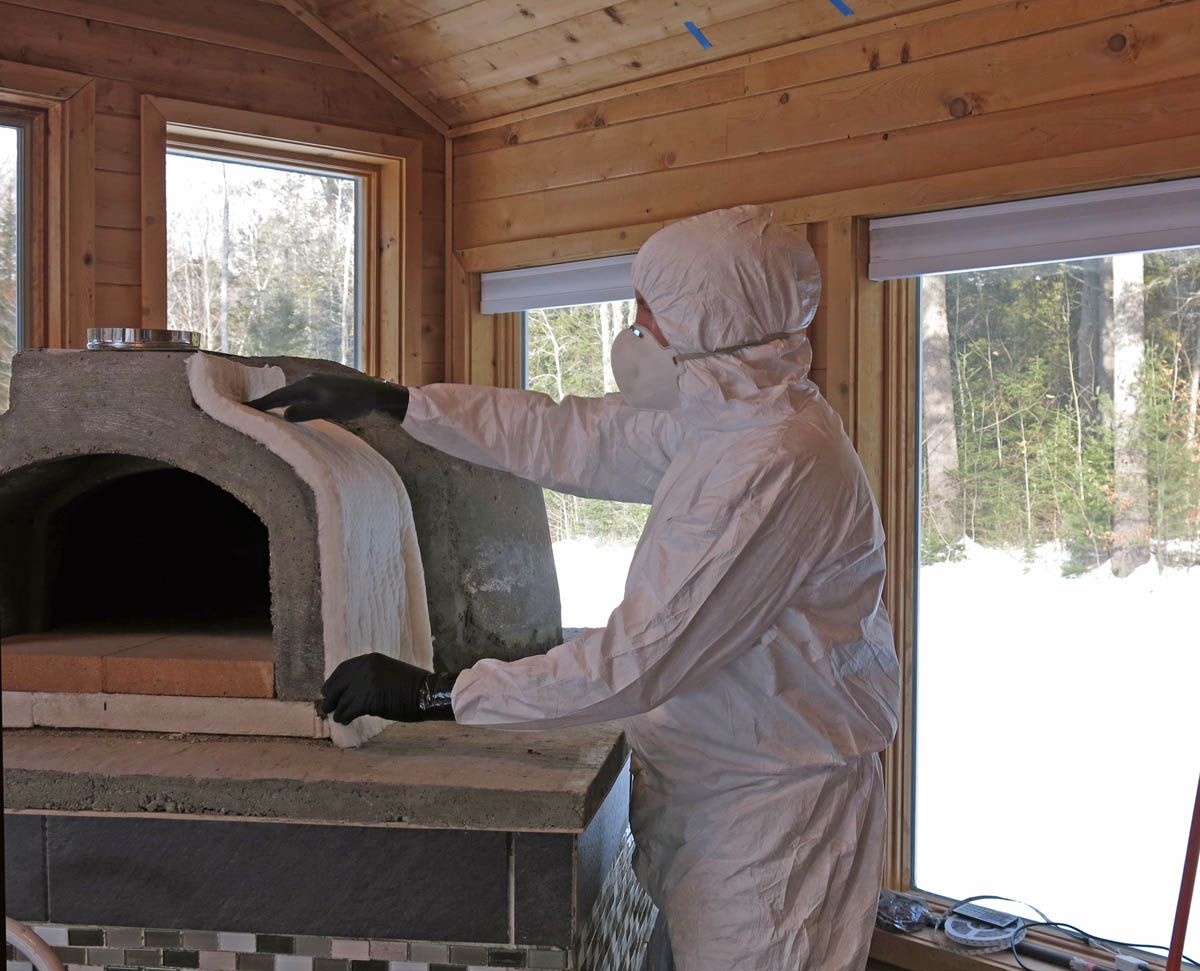 Not long after I had the vast majority of the oven covered. I used every single bit of insulation that came with my kit. I figured if a little insulation is good then more must be better! I watched the really good video that Forno Bravo has on YouTube about insulating the oven. It helped a lot.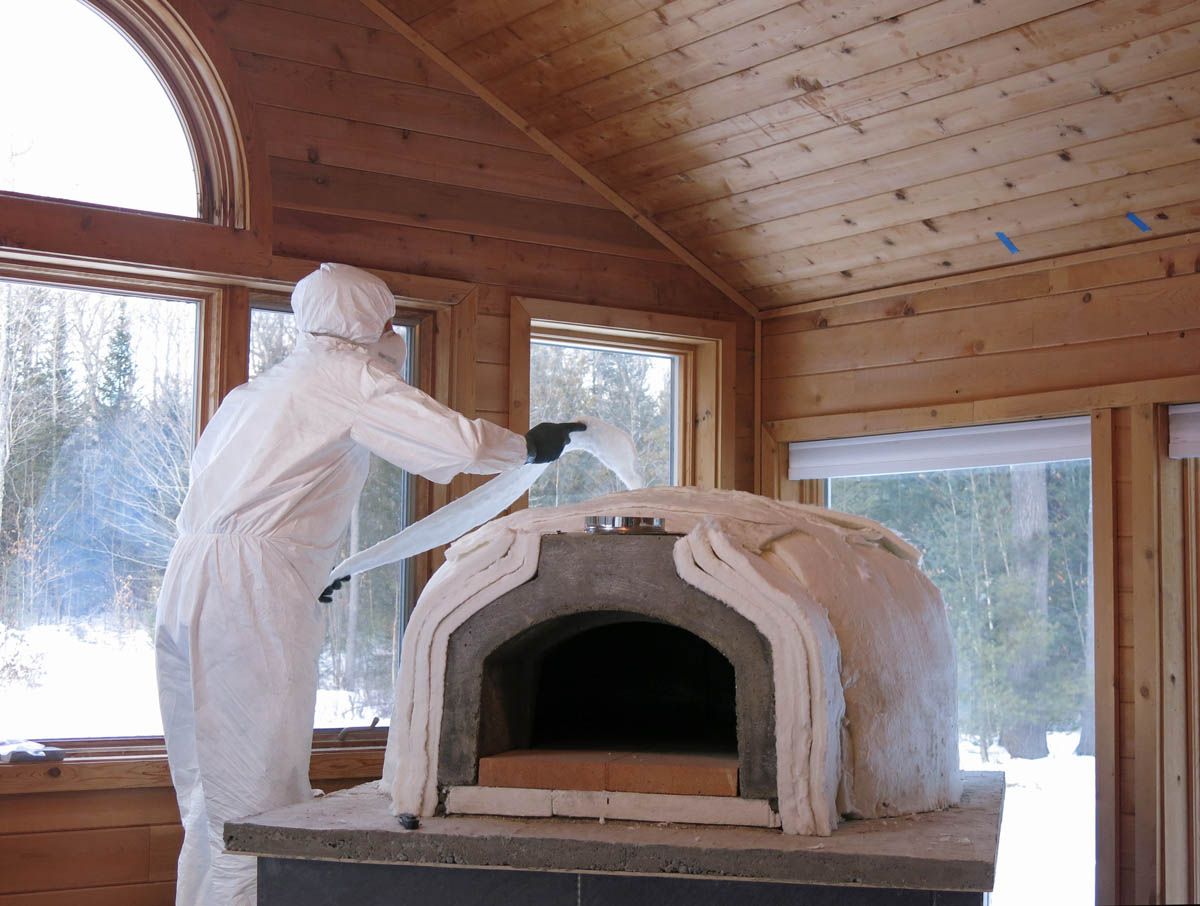 Then it was on to the dome shaping. I used stucco lath and chicken wire.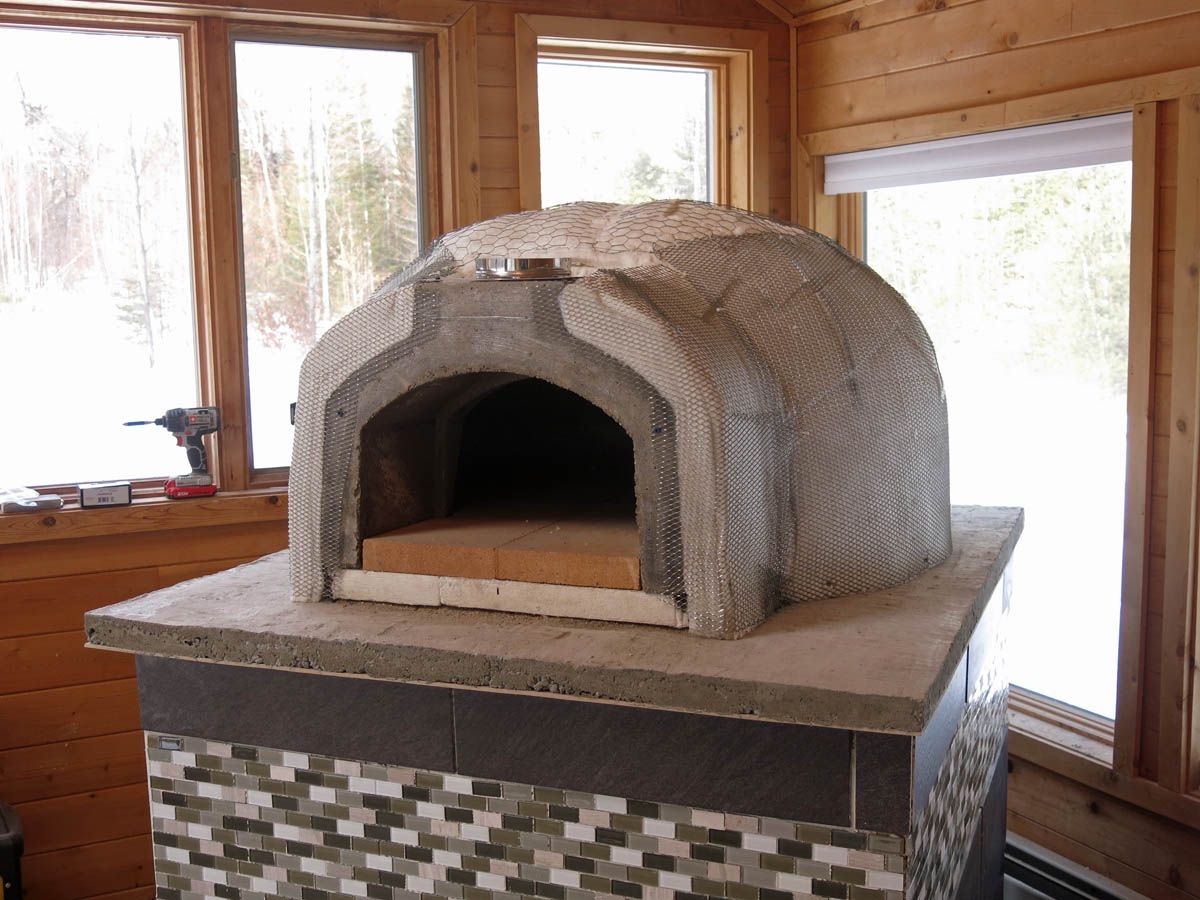 And then finally we get to tonight. Stucco is going on and looking GREAT! I am a bit hesitant to post this since there are so many incredible builds on here and mine looks decidedly amateur, bot not really that bad I think. In fact I think a lot of that charm of these builds is the kind of rough hand built look they have. But maybe that is just me!
Tomorrow will bring the final coat of stucco, then I can paint it and put my chimney in. Then seasoning fires, woohoo!