I acually built this oven about 2 years ago. that thread has been revived in introductions but I thought that this would be a better place for it.
2 years ago I was looking to build a brick oven but didnt have the time or the funds to build a mortared oven. Then I saw a post about an oven built with loose bricks and a chimney flue so I started coming up with a plan for a staced brick oven. I came up with a plan and built the oven and it workd fine. see my thread
http://www.fornobravo.com/forum/f3/m...cess-2532.html
well after 2 NY winters the oven base had a bit of a lean to it so I decided to rebuild it.
After we took it down we leveled the crush stone base. Then we set the bottom concrete blocks in 3 rows of 3 making sure that they were level and square. Additional blocks were then added until it was 4 layers high.after rechecking level and square again we placed 4 2 ft x 2 ft pavers on top to complete the base.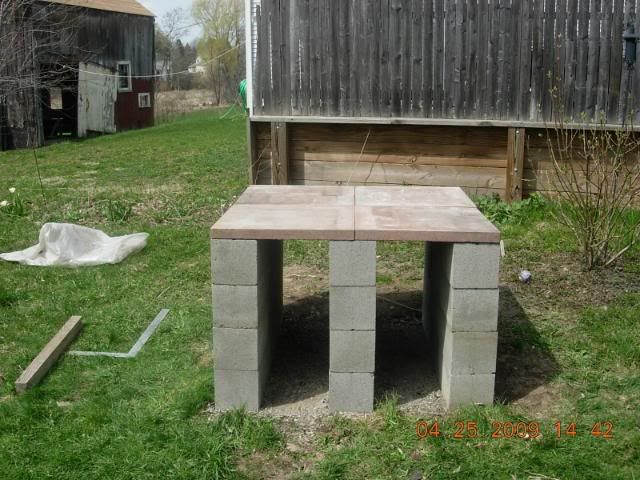 Then we added a layer of fire brick to add to the thermal mass of the floor and to make a nice surface for baking. Solid clay bricks were then stacked around the base on the 2 sides and back. each side ran a bit long and we let them run wild so we wouldnt have to cut as many bricks. we continued until we had 7 layers. then 1inch x 1 inch angle iron 36 inches ling were placed on top and filled in with bricks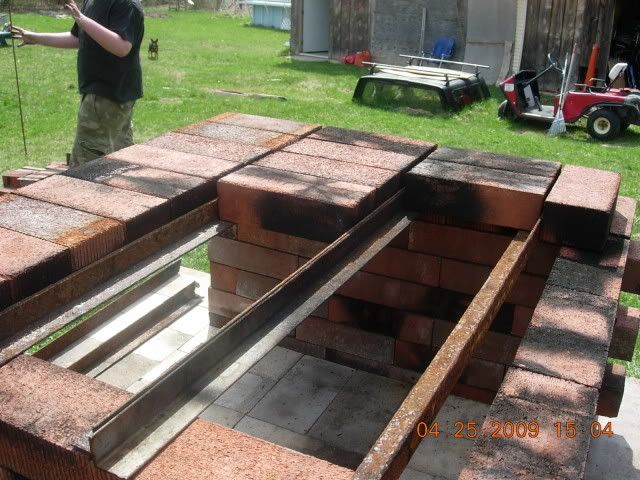 a second layer of bricks was added to the top . 3 stacks of bricks 4 high were placed on each side of the door 18 inches apart. 2 more angles were added and 3 rows of brick were added across the top of the door.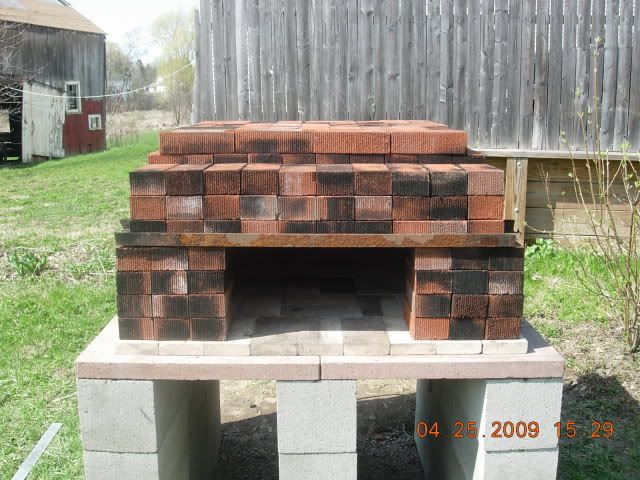 I had some old bricks that we placed around the outside of the sides and back to add to the thermal mass. All done. took about 2 hours
I wish I could have exsplained it better but It takes too many pictures to post here. If you would like to see pictures of the full build and the first firing you can see them at:
brick oven pictures by timmyny_2009 - Photobucket
If you have any questions let me know
Tim