Yesterday was one insane wall to wall day of preparation for the party. These dough balls are a part of that preparation. How do they look? They are before-and-after type comparisons.
BEFORE: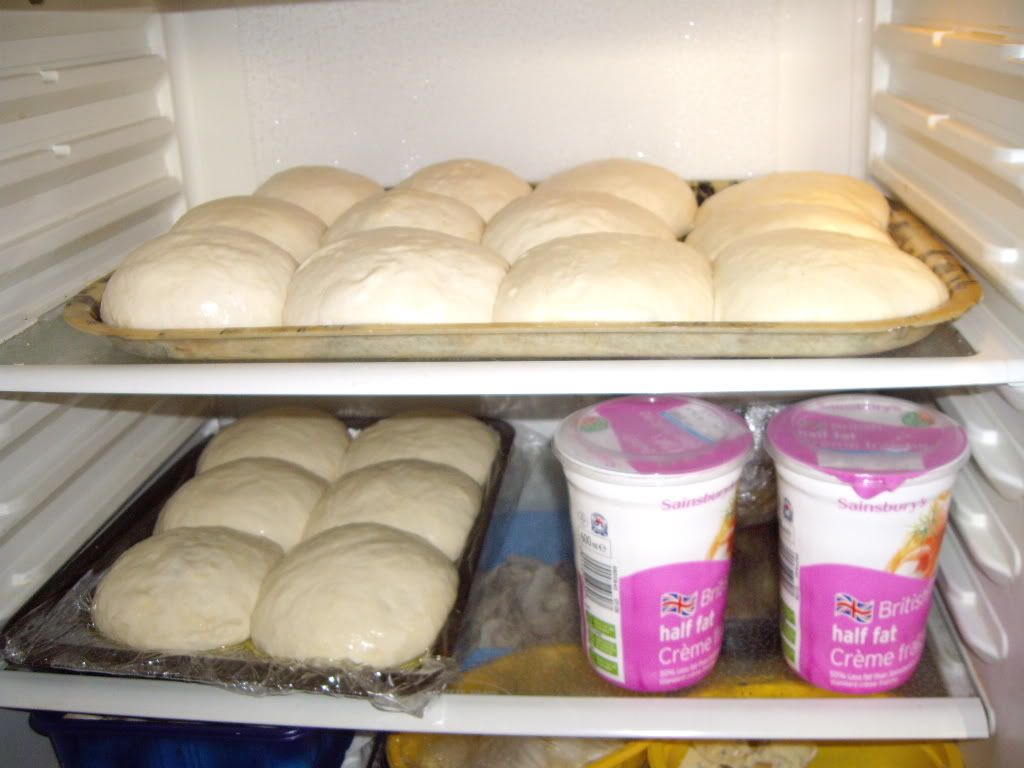 AFTERWARDS: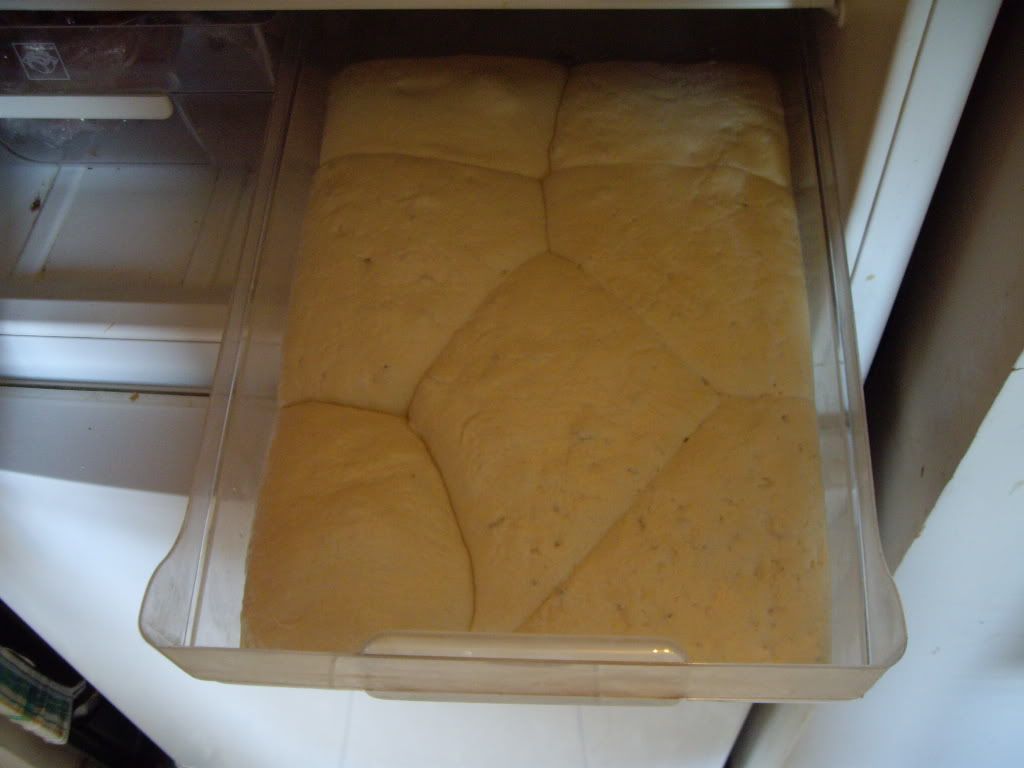 As you can see, they balls have been rising overnight in the fridge. Some to the point of overflowing.
I have used three different type 00 flours, and with different levels of hydration according to how I felt the dough was responding at mixing time.
The balls were made about nineteen hours before they are due to shaped and baked in the wfo. I'm planning on taking them out of the fridge two hours before cooking time. Does this sound about right?
Thanks all.
Tim