Re: James' deck, fireplace and 36inch oven
Got a bit done over the last few days but work keeps getting in the way - oh well I guess I really shouldn't complain about being busy in these economic times.
So far I have managed to build my jig. Made it all from bits I bought at Bunnings - steel tube, threaded rod which fits neatly inside steel tube, nuts and washers to fit threaded rod, angle bracket and a magnetic door stop.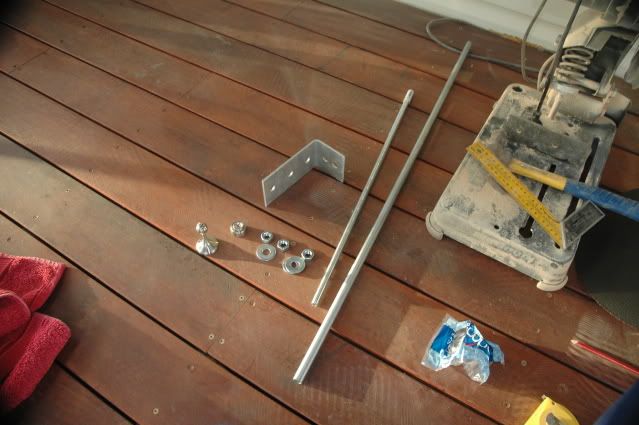 First i cut the base off the magnetic door stop so it could fit up inside the steel tube - the ball bit centres itself in the tube with abit of a tap from a hammer.
I welded a nut to the back of the bracket and cut the threaded rod to size.
The threaded rod screws into the nut on the back of the bracket and a nut and washer on the other end act as a stopper/depth guide on the steel tube.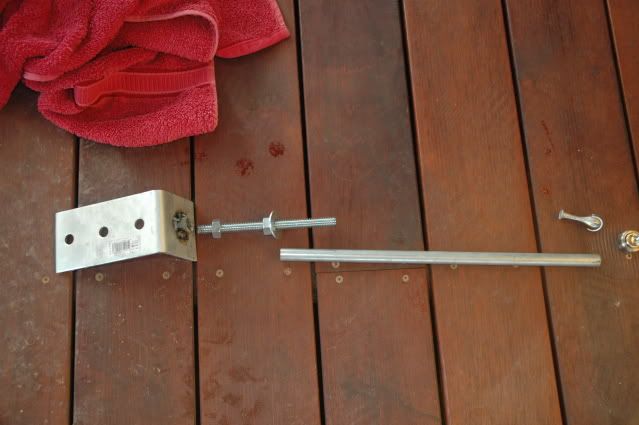 All i did then was screwed the other end of the magnetic door stopper onto a board and then centred it all on the oven floor.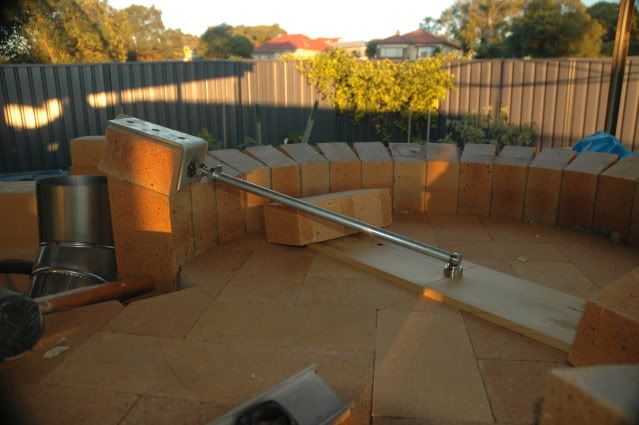 I have got the soldier course up - I used full bricks and angled the tops of them so there ins't a massive mortar joint on the next course.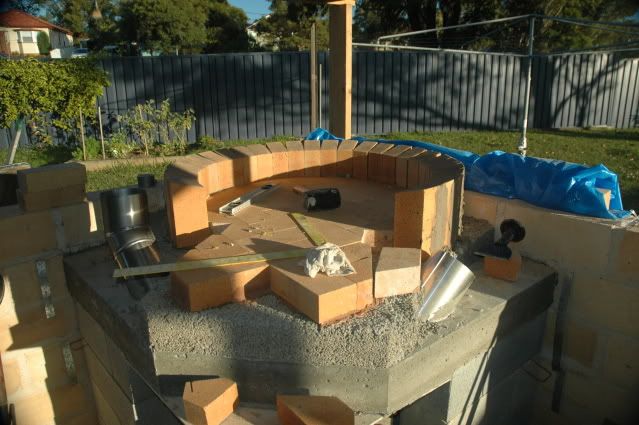 I also just finished the 2nd course and will post pics up soon.
Next on the list is to finish the arch and then continue the dome.
Cheers
James