Worklog of sorts. Have been landscaping the back yard progressively and the past month has been used to break the back of the digging. I cannot get a bobcat in my yard anymore due to other landscaping so this was all done with a big bugger Hilti jackhammer, shovel and barrow.:tired: I hurt all over.
The hill we live on has a hard shale clay with even harder rock in it with anything from nothing to 15cm top 'soil' to use a term that doesnt really describe the dry excuse for soil when we started.
Anyway this is the recent work. Those retaining sleeper holes were cut out of the shale with the Hilti and a spade bit. You can see the significant slope so I have cut two levels, the top one will have a paved extension of current paving and the lower area the pizza oven.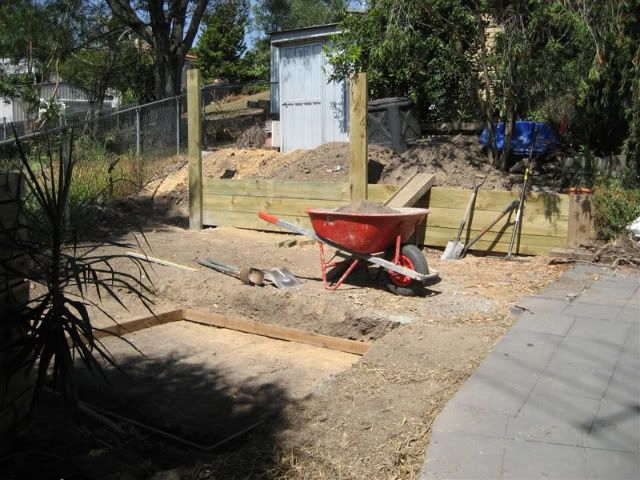 Site supervisor checking it all out.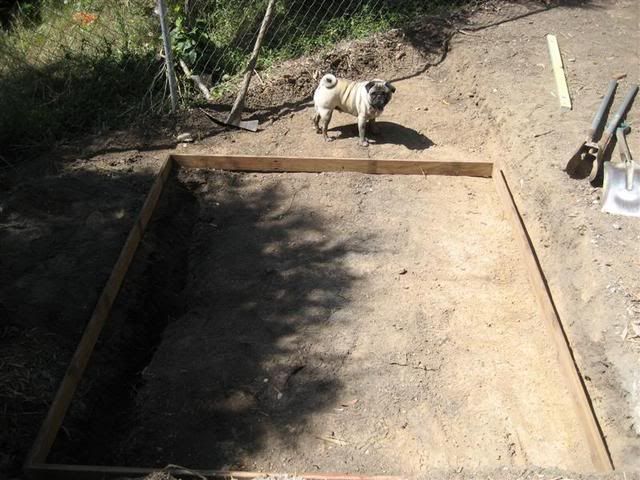 Meshed, the footing on the left goes to the hard rock, I found an unused post hole in the middle (I went crazy with the post hole digger a few years ago and predrilled lots of holes :thumbup

the lighter area on the right is rock, no need to go any deeper there.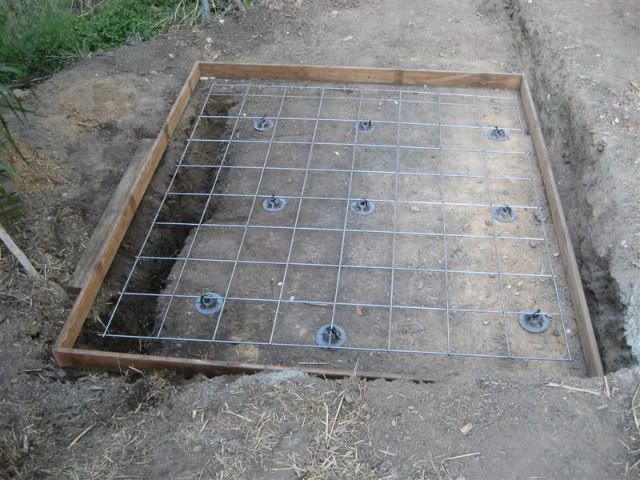 Concrete
booked for tomorrow, 0.8 cube mixed in my drive while I barrow it in! beats mixing it in the mixer as the time it takes has it going off unevenly and this, the base of a significant solid structure needs to be done right.
More to follow!