Re: My New Primavera 60 Part II
That's a great idea! I'll have to try that.
I've started using my wooden peel, and since I know how to use that, it works much better for me, but I'd like to master the metal peel as I learn to operate all of this!
Having a ball with this thing. I just did a low fire non pizza night where I roasted a chicken, some veggies and crab stuffed mushies! They came out great.
I have to say, even though there is a learning curve in how to cook in your wood fired oven, it's a lot easier than I thought. I realized I had a little propane torch - which now lights my fires in nothing flat. This oven is fired and even pizza ready in under an hour without much fuss.
Here are some pics of my last roasting event...
Crab Stuffed Mushrooms:
These came out great! I'm going to do up a recipe on Pizza Quest shortly for this. I also made a pizza that was similar and want to play with that idea some more: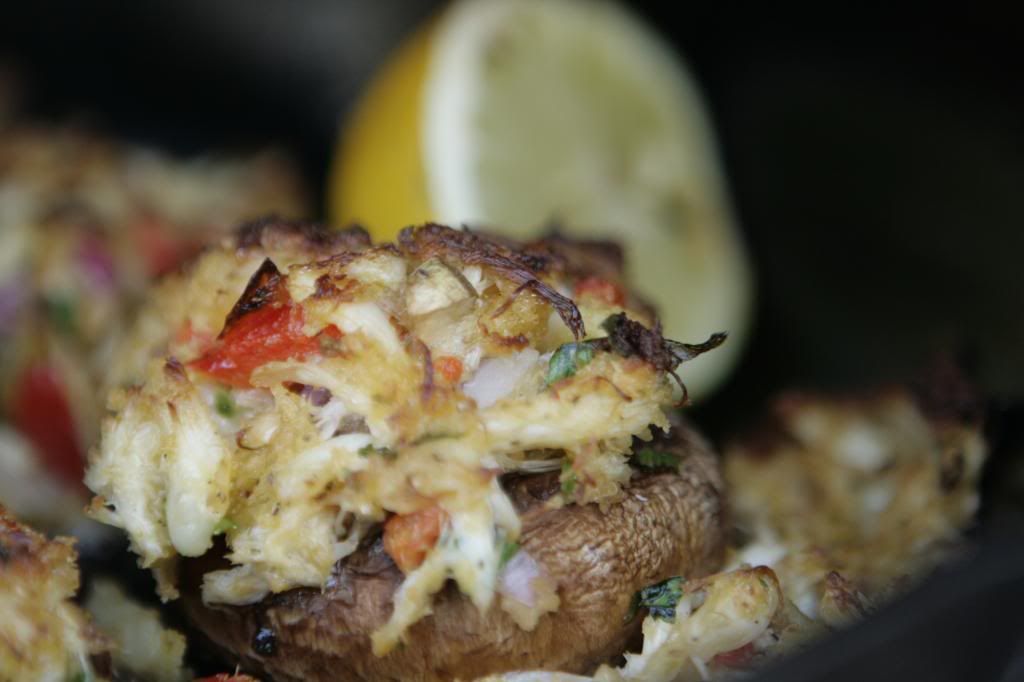 My chicken - rubbed with some oil and seasonings:
Part way through - fire is out, I sat with a beer and turned the pan every so often. It came out very moist and I later used the left overs on a pizza.