Re: Who gets the most cracks? Square vs Angled cuts
Well I think I feel a little more comfortable now with just making the basic cuts and not obcessing too much about that....I did some angle cuts at the top of the soldiers and laid the first 20 or so in. I really stink at bricklaying. I my inner joints are not very tight and I was really having a problem with the mortar. first it seemed too thick then it seemed like I had it too thin. I found it easiest to with if it was about the consistency of organic peanut butter. I didn't even realize I was starting to make the bricks lean to the side untill I was cleaning them up.the last one really has an ugly lean to it.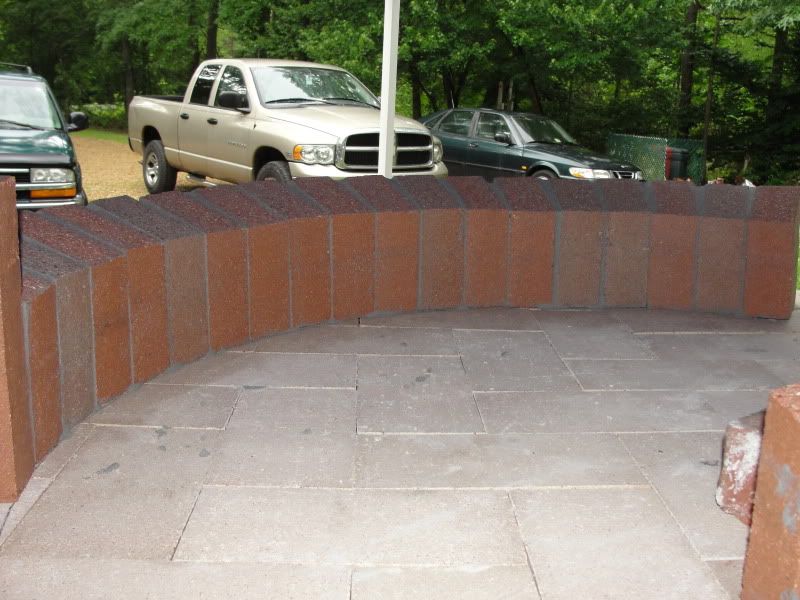 what is the secret to buttering these thing and pushing them together without making the other bricks move or come apart from each other. I had to go back and push some of the prevous ones back together as I went. It'll be a miracle if this thing stands up when it's done.