Re: Sydney Construction Has Started!!
Hell Yes I am finished.
Well finished enough to cook anyway, I still have to finishe thge screening, the mozaic tiles for the dome and maybe a seating area at one end but that can wait because I am cooking with fire now.
I cured the oven with heat beads for 2 full days and then yesterday afternoon I thought I would just light a small fire,,,,,,, well 1/2 hr later and I am in full pyro mode and have her blazing.
One Match start up little pyramid worked great. Then chucked a bit of meat and veg into a heavy based tray.
Let her heat up and then move the fire to the side and its good to go.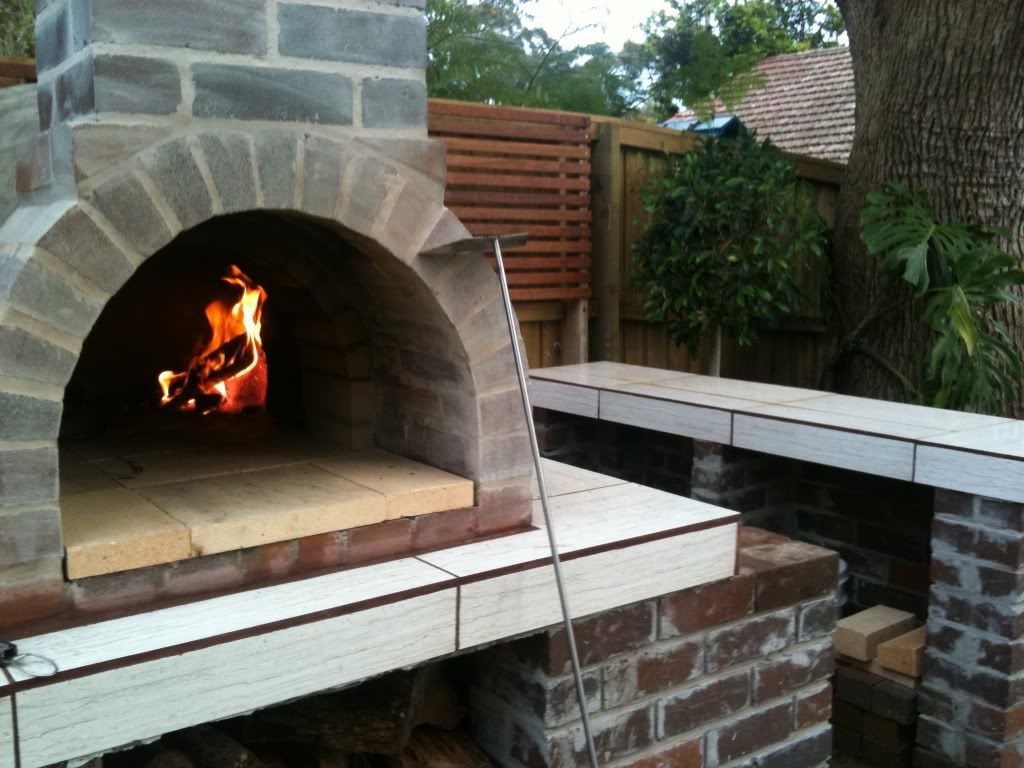 I haven't taken the temps but the meat cooked in an 1 1/4 hrs and was slightly overdone. So I could have done it in 45 minutes and rested the meat.
And Man Stood Back and looked at his work and Said I am well pleased