4th of July
Today I cut the brick triangles that make up my geodesic dome. First: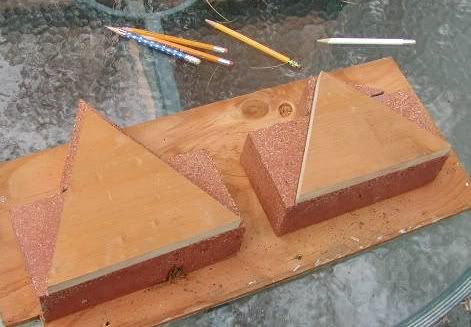 These are the wooden jigs for marking the shapes of the triangles.
Here is another modification to the saw: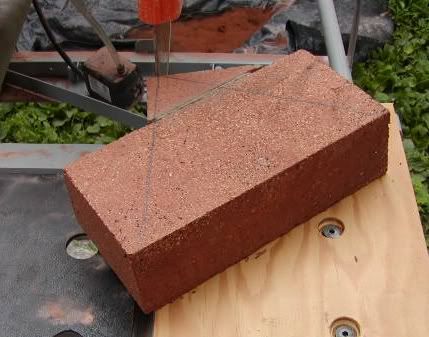 You will notice that I've screwed a piece of plywood on top of my angle jigs. Why? The bricks overlap the cut line, and the angle wouldn't be right if they hit the table on the other side of the cut line.
My concern was that the refractory cement wouldn't be strong enough to stand up to sawing. Not a problem. One day after gluing on the triangles, they were strong enough to saw, and even held the two parts of the shard together: