Ok,
I'm back. I took my son and a couple friends for a quick lunch on their break.
Here are some photos of a couple pizzas I made. Again, this is my 2nd test drive of this oven after the curing process. I'm amazed at how little wood it takes to get this up and running and maintaining pizza temps. I'm sure it will keep getting better as it continues to cure over the next number of firings.
My biggest take away from this drive was how different the dough is coming out of the Primavera than out of my oven. I made up a few batches of Peter's Neo-Neapolitan dough and the Country Rustic dough - freezing most of it for later. The finished crust is so different coming out of the WFO that it's hard to believe this is the same dough I've been using. It is light, puffy and moist with a soft/crisp crust!
As you'll see from my pics, my handling skills working with a metal peel (while taking pictures) has some serious room for improvement. Aah, but won't that be so much fun!
Anyway, I just thought I'd share these photos. I'm sure I'll write up a blog post on Pizza Quest sharing my tales of this great new addition to my back yard!
Fennel Sausage Pizza:
Salmon Pizza with Garlic Lemon Aioli and Ricotta: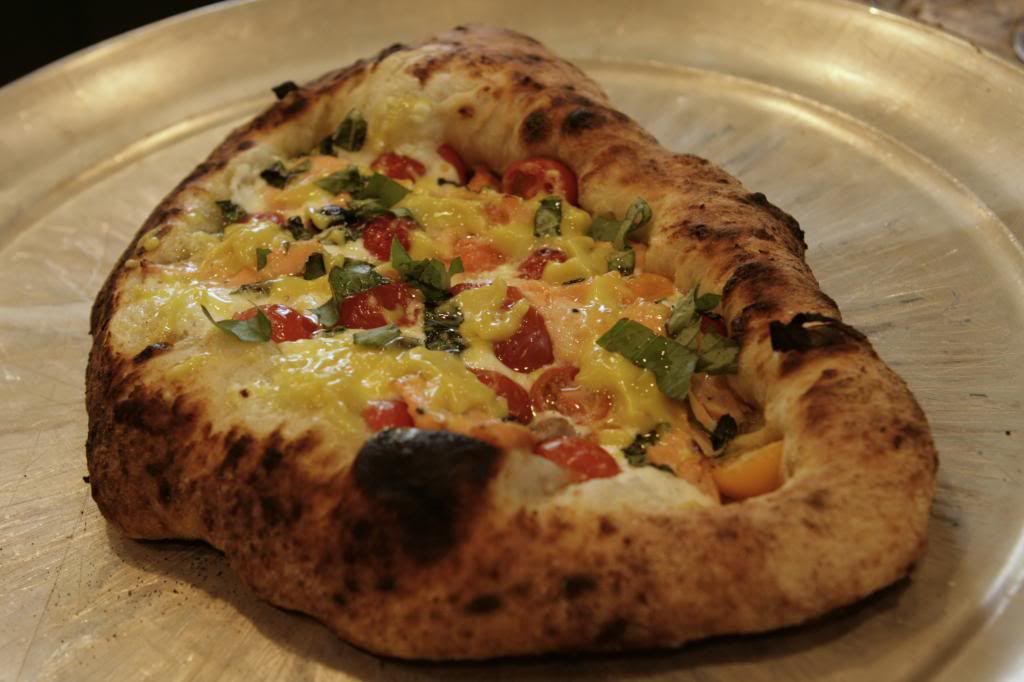 Grilled Veggie Pizza with Garlic Lemon Aioli and Ricotta: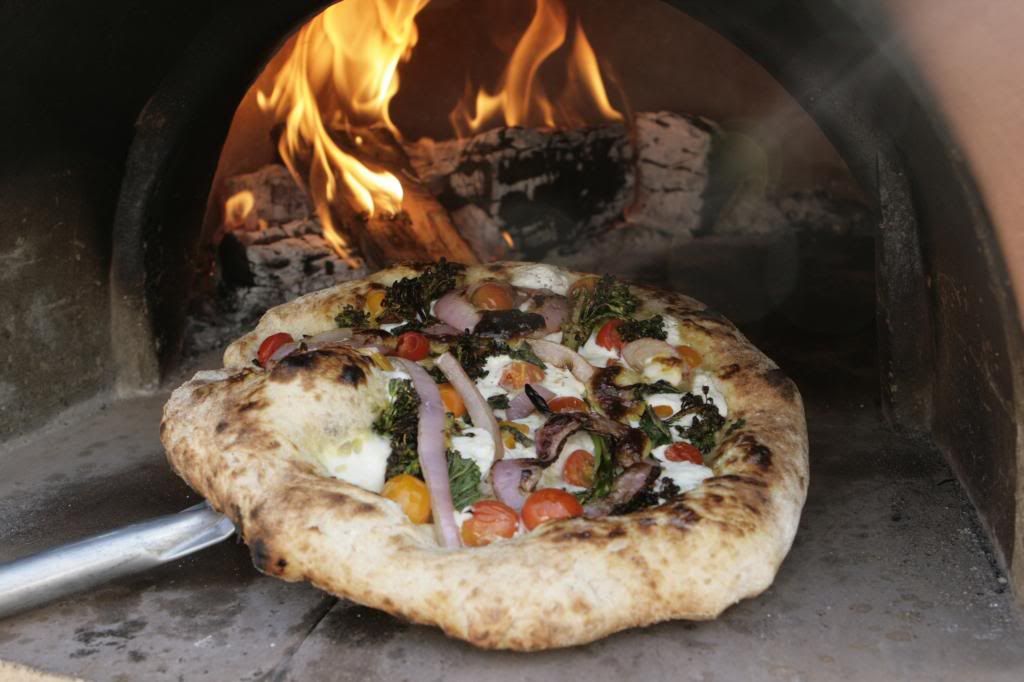 Another Fennel Sausage Pizza: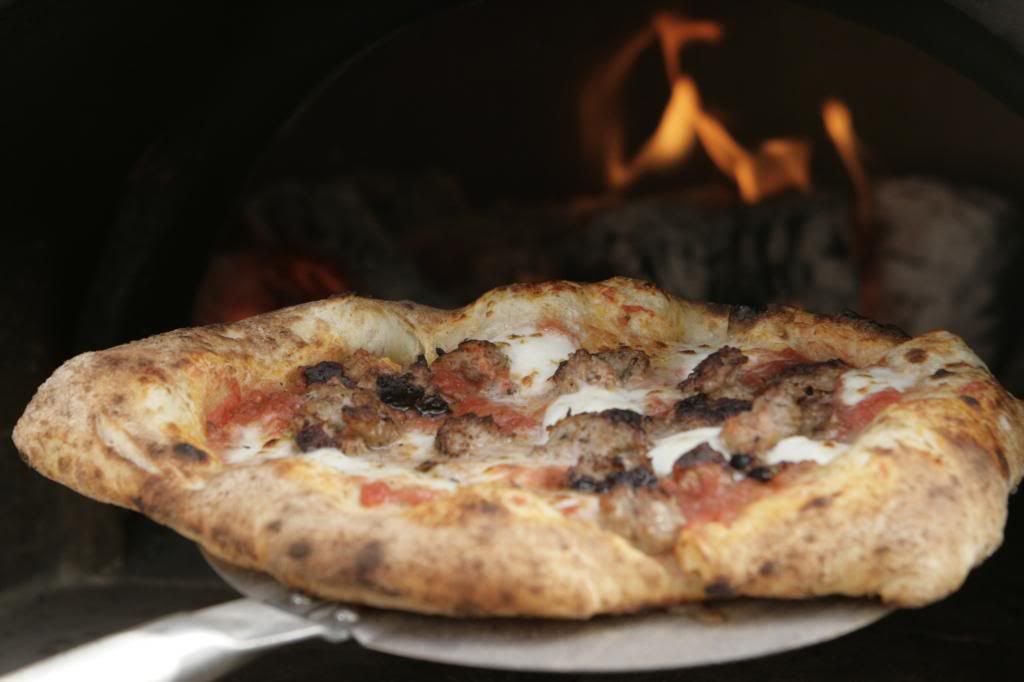 I need some tips on getting the dough off the peel! I'm sure with practice I'll learn how to manage this peel as well as my wooden one.